Jeff Ekstrom, PE elected to AWWA Board of Directors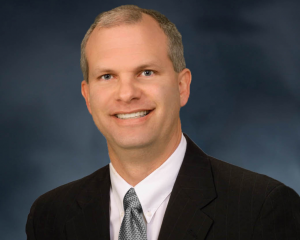 Jeffrey Ekstrom, a project manager for The Thrasher Group, has been elected to the American Water Works Association Board of Directors. Ekstrom will be serving the state as the National Director for West Virginia.
An international, non-profit organization, AWWA is a leader in safe water advocacy. With 55,000 members, AWWA sets the standards for water treatment and quality. They work with utilities that supply approximately 80 percent of the United States' drinking water and treat nearly half of the country's wastewater.
In his new position, Ekstrom will be working to help establish policies for the overall management and direction of National AWWA affairs. He was nominated and voted in by the West Virginia Section of the AWWA Board of Trustees and will serve a three-year term.
"I'm proud to represent the state at the Association level," said Ekstrom. "It's an honor to be involved in making decisions for the organization."
Ekstrom, a licensed Professional Engineer, has a background in environmental engineering and a focus on water and wastewater treatment plant design.
He became a member of AWWA as soon as he entered the profession, knowing it would be a way to network and get a better understanding of his new career. In his 18 years with the Association, he has run through the rank of positions at the local level, serving in any capacity he could.
"I'm interested in the AWWA's mission of providing safe drinking water to everyone," he said. "People don't realize the impact that normal, everyday activities have on water quality."
Ekstrom has worked for The Thrasher Group since 2016. Working out of their Charleston office, he has built a client-first reputation and is known for being the first to bring new technologies to treatment plants in West Virginia.
https://thethrashergroup.com/wordpress/wp-content/uploads/2018/08/Ekstrom_Jeff_New-Hire-Headshot.png
832
1040
Ashley Butler
https://thethrashergroup.com/wordpress/wp-content/uploads/2016/11/thrasher-logo-LARGE-02.png
Ashley Butler
2018-08-10 12:35:55
2018-08-10 12:36:20
Jeff Ekstrom, PE elected to AWWA Board of Directors