Honoring veterans through architectural design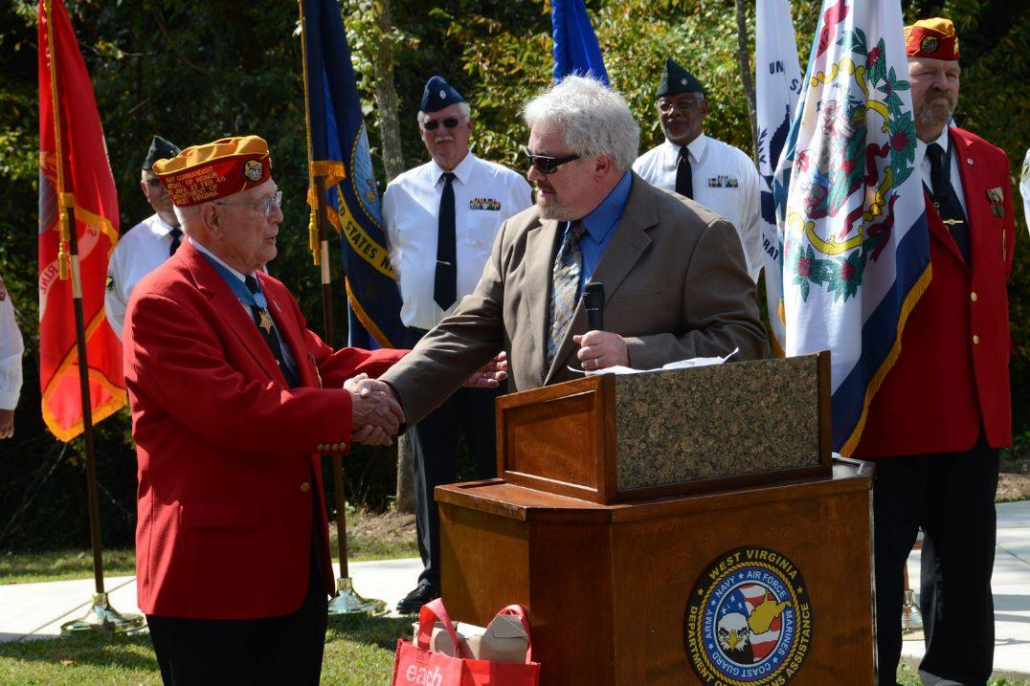 Military personnel make a commitment to keep our Country and its citizens safe. In return, we make a tacit promise to provide for them during and after their service. That's how Kenton Blackwood sees it, and that's what has driven his dedication to supporting this community. 
A designer by trade, Blackwood takes every opportunity to support military personnel through his work at The Thrasher Group. He has spent years using his creative eye to help serve our nations' heroes, designing spaces and memorials that improve their quality of life and honor their sacrifices.
"Working in the architectural field gives us the opportunity to have a tangible impact on our communities and to make the world a better place," said Blackwood. "The veterans' community is one that is often overlooked but one that deserves a great deal of attention and respect. Designing facilities that help meet the needs of this population is my way – and Thrasher's way – of thanking them for all they've done."
Starting in the 1990s, Blackwood began creating outdoor monuments that paid homage to veterans' groups. That work continues today with numerous memorials through-out the state dedicated to veterans and monuments recognizing their sacrifices in military conflicts.
Around 2012, the late Hershel "Woody" Williams asked Blackwood to help design a monument to honor Gold Star Families. The design was so well received, it initiated a spark in West Virginia's most distinguished veteran, and soon after the Woody Williams Foundation was created, with a mission to establish a Gold Star Family Memorial in all 50 states and U.S. territories. To date, the monument has been constructed in 114 locations around the Country with 67 more in the planning stages!
Another notable contribution to the cause is in north central West Virginia. In 2003 Blackwood was part of the team that designed Clarksburg's VA Nursing Home, the state's first such facility.
"West Virginia has one of highest per capita veteran populations in the country," he commented. "That creates a distinct need for facilities to serve them. Being part of that design team was an honor, and I'm proud to see it serving its purpose nearly 20 years later."
Today, Blackwood is seeing his efforts come full circle. His team at Thrasher, along with nationally known healthcare design firm SFCS, are designing a second veterans nursing facility in West Virginia, this time in Beckley. Aimed at better serving the servicemembers in the southern part of the state, this facility will provide a cutting-edge approach to caring for aging veterans.
Still in the planning phase, the building is anticipated to be approximately 140,000 square feet. Providing eight "neighborhoods" of 15 beds each, this facility will feel more like a small community than a nursing home. Shared communal spaces will provide residents with places to eat and shop, socialize, get exercise and fresh air. Aging veterans will have the opportunity to live a dignified life in a safe environment that affords quality care.
Whether healthcare resources like these or monuments proudly honoring veterans and their families, Blackwood takes great pride in the work he does.
"It has been my honor to work with so many true heroes over the years and do really meaningful things for our veterans and their families," he said. "It's incredible to go to these ribbon cuttings or monument unveilings and to see the heart, the pride, the patriotism that fills up the space. I have been doing this for decades now and that wave of emotion is still there each time. That part does not fade, and that's why I am blessed for these opportunities."
https://thethrashergroup.com/wordpress/wp-content/uploads/2022/11/1274100_10201860032044459_1603403599_o.jpg
717
1076
Maggie Hart
https://thethrashergroup.com/wordpress/wp-content/uploads/2016/11/thrasher-logo-LARGE-02.png
Maggie Hart
2022-11-10 15:42:39
2022-11-10 15:47:36
Honoring veterans through architectural design