Getting to Know Jeff Gola, PE – Question and Answer Session with An Integral Member to #TeamThrasher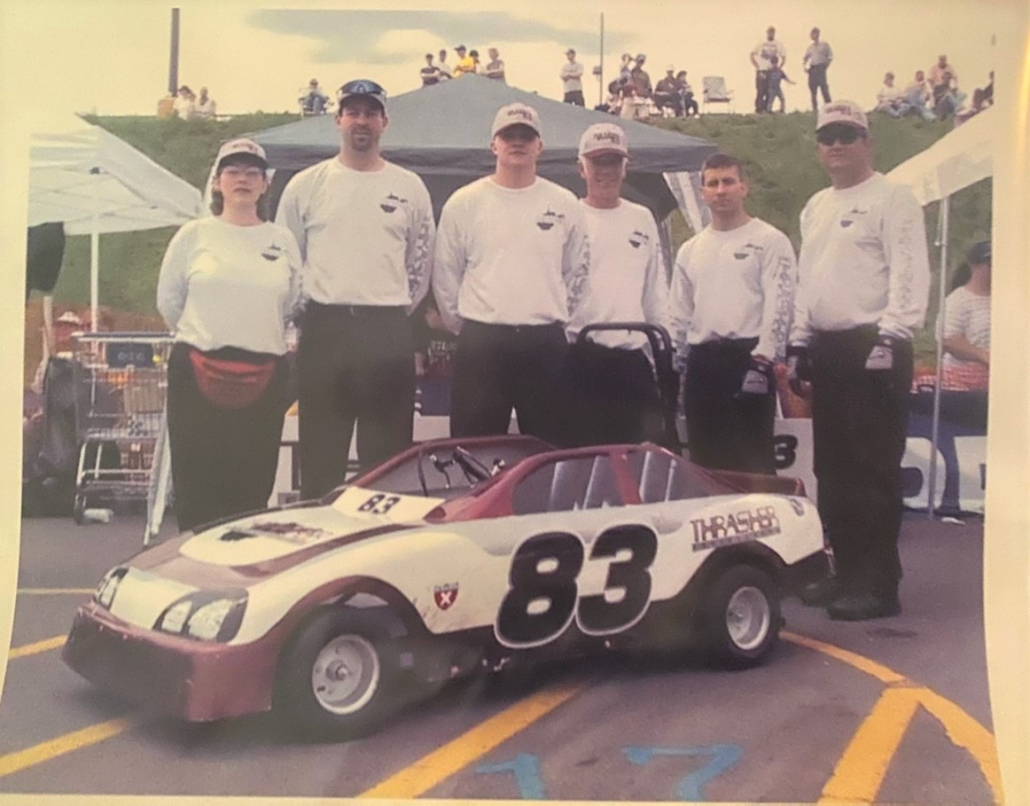 As one of Thrasher's longest running licensed professional engineers, Jeff Gola, PE has been an integral part of #TeamThrsher and its Land Development Market. Jeff has spent the entirety of his career at Thrasher, accruing 23 years of experience in the design and construction of public and private works projects.
In that time, Jeff has been a part of a variety of project types, including site development, grading, airport master plans, taxiway extensions, sidewalks, dams, bridges, roadways, stormwater systems, Hydrologic and Hydraulic Studies, and retaining walls. He has gained a reputation amongst his peers as an invaluable resource on a project, and a go-to for problem solving.
Why did you pursue a career in engineering?
"I've always liked the challenge of solving problems that involve math and being a part of projects that improve the lives of others."
What areas of engineering do you practice?
"I practice the whole spectrum of civil engineering – land development, structural, drainage, transportation, all of it."
How has the industry changed since kicking off your career?
"Technology has created a pace increase and made things a little less hands on. Engineering is now done on a computer rather than on paper."
You have been at Thrasher for the entirety of your career – what has been the reason you have stayed?
"I was born and raised here, so the culture is similar to my own. I've grown up in the company, so they have been loyal to me and vice versa."
What has been your proudest moment as an engineer?
"I had the privilege of winning the Phil Simmons award that was given in memory of a previous coworker who exemplified all aspects of engineering."
What is the most difficult project you have worked on, and how did you get through the challenges?
"I would have to say the Doddridge County Athletic Complex – There were challenging conditions in a variety of disciplines. We overcame the challenges by staying in constant communication with the project owner and the contractors to ensure that all parties were on the same page to reach the final goal. We had to be truly hands-on to be sure all parts were moving in the right direction."
Who do you turn to when you come across a problem you can't solve?
"There is not any particular person. I try to incorporate several coworkers to brainstorm out loud and find a solution."
Who has been the most influential person in your career?
"My dad. He's not an engineer by trade, but as I was growing up (and even still today) he was constantly solving problems and he always motivates me to solve my own problems. He has an intuition to always figure things out."
Over the years you have taken on a mentor role within our organization. What advice would you give to younger engineers or those thinking of going into the engineering field?
"Don't be afraid to accept a challenge. Communicate and always be a team player."
If you could choose to be anything else, what would that be and why?
"Physical Therapist. I enjoy sports and exercise and I am intrigued by how the body works and would enjoy helping heal people."
https://thethrashergroup.com/wordpress/wp-content/uploads/2022/02/Jeff-Gola-1-1.jpg
909
1162
Anjelica D'Annunzio
https://thethrashergroup.com/wordpress/wp-content/uploads/2016/11/thrasher-logo-LARGE-02.png
Anjelica D'Annunzio
2022-02-23 16:34:37
2022-02-23 16:44:28
Getting to Know Jeff Gola, PE – Question and Answer Session with An Integral Member to #TeamThrasher